Spinsolve 80 ULTRA at VITO (Flemish technological research institute)
Ph.D . Jaime Gracia Vitoria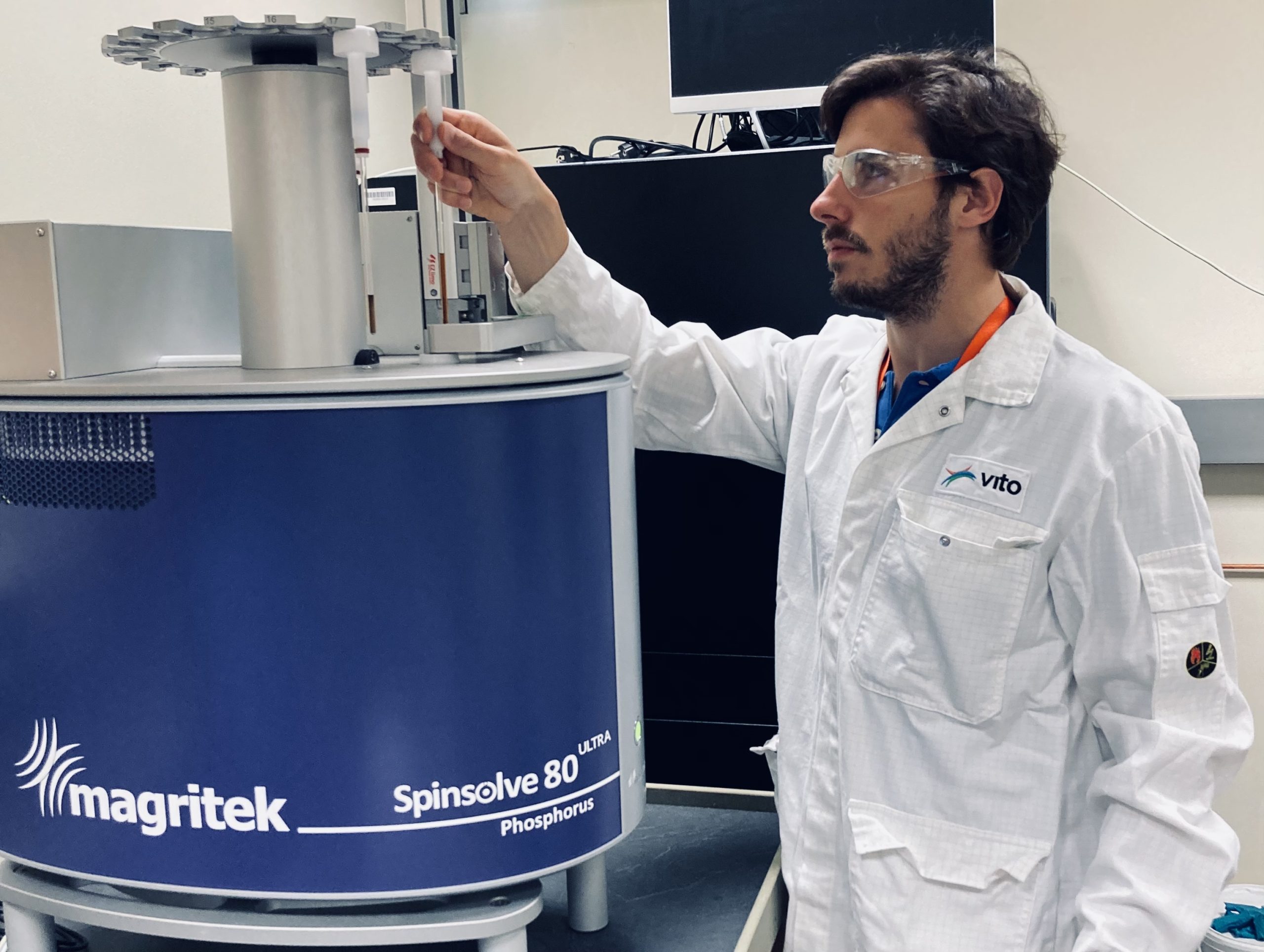 VITO NV (Flemish technological research institute) is actively involved in many activities concerning the sustainability of materials and processes. As a part of the development of the MESCH (membrane processes) team and SPOT (Sustainable Polymer Technologies) team the use of spectroscopic techniques for the characterization of samples is very important. So far we were outsourcing NMR experiments. Due to the high volume of samples we decided to purchase a benchtop NMR magnet. After the successful trials conducted by Magritek, that meet all our expectations, we didn't hesitate to buy the Magritek Spinsolve 80 Ultra 31P.
31P measurement is of crucial importance for SPOT team because one of our core research areas is lignin materials development. 31P is used to characterize lignin functionalities. We were impressed with the performance of the 80 MHz compared to the 400-500 MHz magnets, so much that we decided to publish the results in lignin field related journal - Industrial crops and products.1
On other side, 1H proton is of great help for our developments as well. We work also with small building blocks for biopolymer synthesis. The resolution of the 1H spectra with the 80 MHz benchtop NMR is very good, which allows us to make an assessment of sample's purity and reaction conversion. Which is also crucial for the development of other teams at VITO.
Magritek NMR is very user friendly, with no maintenance at all compared to big magnets. We ordered the autosampler accessory as well which is a must if you have many samples to be measured in a single day.In addition, the software is very easy to use and to get familiar with it, especially important for students/interns joining VITO.
Last but not least, we would like to highlight that Magritek support has been great, solving each question we had regarding the capabilities of the NMR before and after the purchase of the benchtop NMR.