Spinsolve 60 at the Friedrich Schiller University Jena
Prof. Dr. Ulrich S. Schubert / Dr. Stefan Zechel – Friedrich Schiller University Jena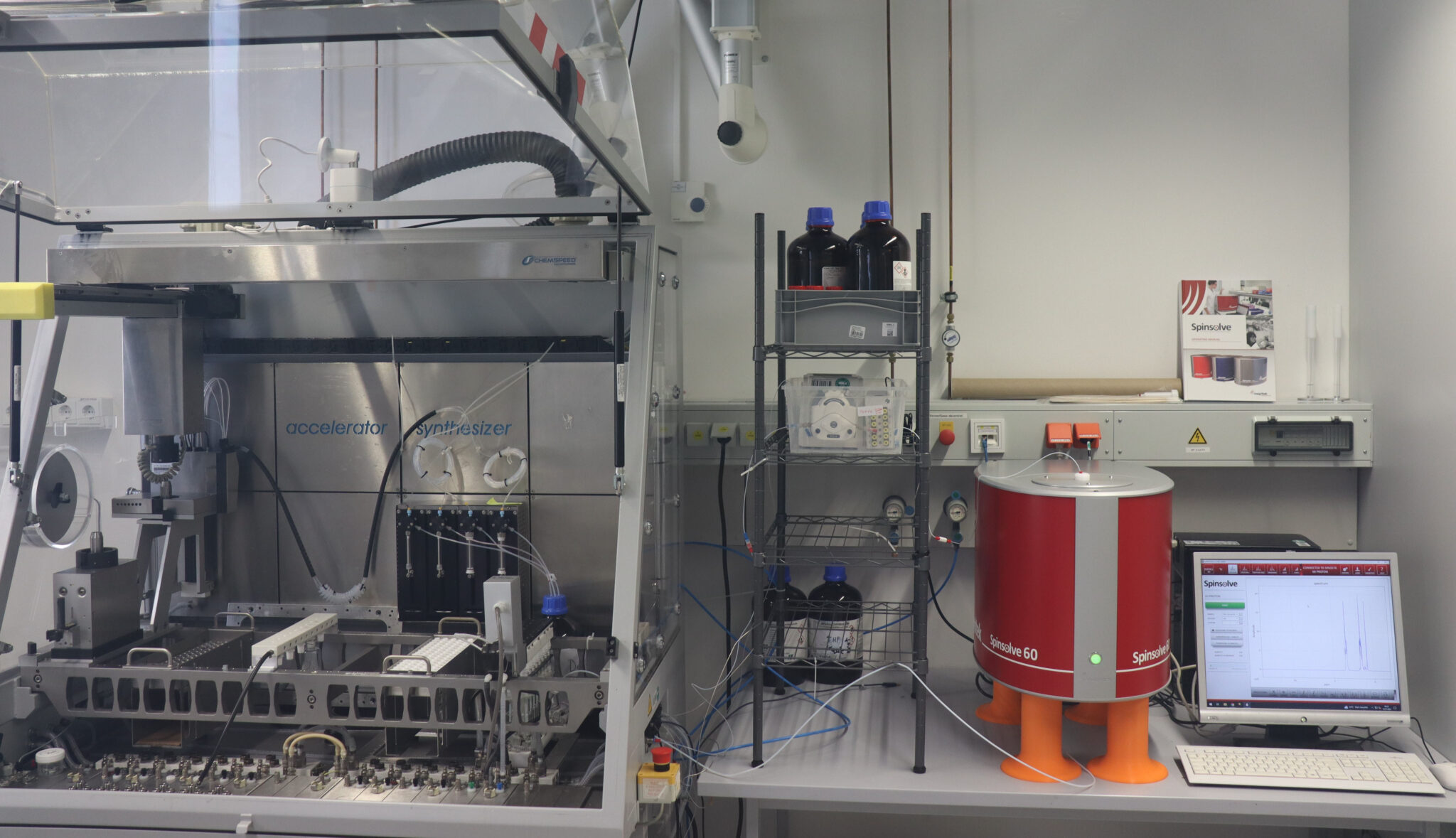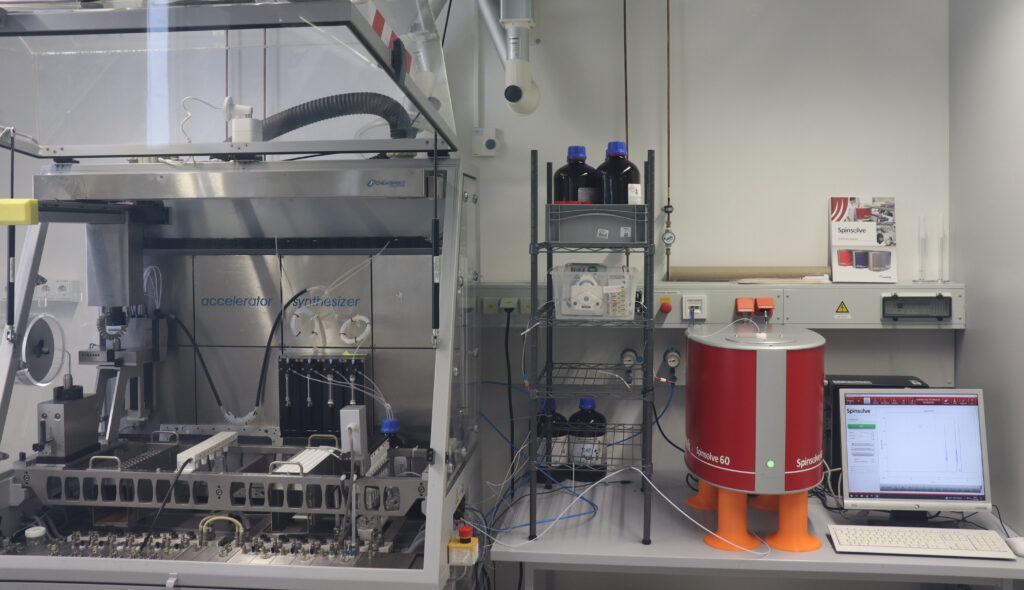 Our group is active in a broad field of applications associated with polymer research. Besides medical and battery applications, the automation of polymer research is also one of our major concerns. Using synthesis robots, we investigate different types of polymerizations. In this context, the monitoring of reactions, in particular polymerizations, e.g., regarding the degree of conversion of the monomers, is of crucial importance. Prior to the use of the Spinsolve instrument, samples were taken from the reactors and had to be measured offline using high-field NMR spectrometers. Applying this type of sampling, the question of comparability sometimes arises due to the remaining time between sampling and measurement. Using the new Magritek Spinsolve instrument, we are able to acquire and evaluate the reaction results directly and without any delay in continuous flow with sufficient sensitivity and resolution.
The purification of the polymers also takes up an important part of our research. By using the Magritek Spinsolve, we were able to improve this process step. Once more it offers the possibility to directly monitor the process of purification. Consequently, it was possible to determine several factors affecting the overall purification efficiency.[1,2] This process would have been very tedious to nearly impossible with high-field NMR equipment.
Reference: 
[1]        T. Schuett, I. Anufriev, P. Endres, S. Stumpf, I. Nischang, S. Hoeppener, S. Zechel, U. S. Schubert, R. Geitner, "A user-guide for polymer purification using dialysis", Polym. Chem. 2022, 14, 92–101, DOI: 10.1039/D2PY00972B.
[2]        T. Schuett, R. Geitner, S. Zechel, U. S. Schubert, "Dialysis diffusion kinetics in polymer purification", Macromolecules 2021, 54, 9410–9417, DOI: 10.1021/acs.macromol.1c01241.