We are very excited to announce the launching of our new Spinsolve Autosampler.  It enables up 20 separate samples to be measured in any order and can be fitted to all Spinsolve models.  We have been developing this for some time, and already have quite a number of units with some of our reference customers who tell us they are delighted with its operation, functionality and high quality construction.
The Autosampler is particularly useful for customers who often have a series of samples to run on their benchtop NMR and want to save the hassle of having to keep coming back to exchange samples. Another benefit is the ability to increase utilization by setting up a queue of experiments to run on their Spinsolve overnight.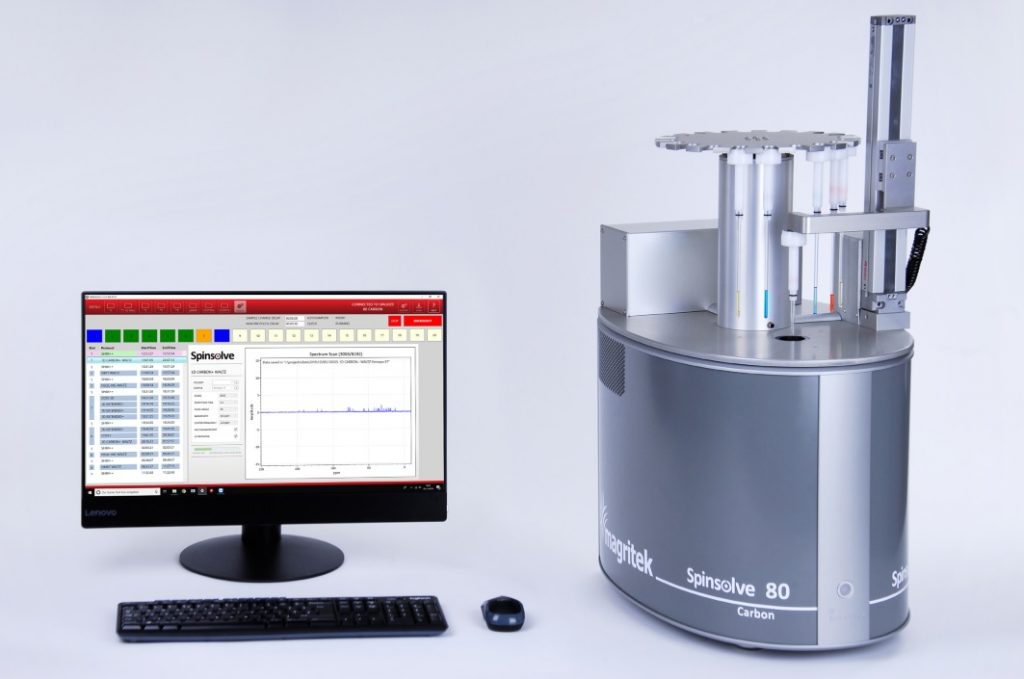 Included with the Autosampler is our brand new Queue functionality in v1.15 of the Spinsolve software which enables a series of experiments and samples to be defined in a very flexible way.  Even once the queue starts running the order of experiments can be modified and new samples or experiments can be added.
The software is very easy and intuitive to operate and requires very little training to use. This makes it ideal for a busy laboratory where chemists want to minimize their time setting up measurements to run.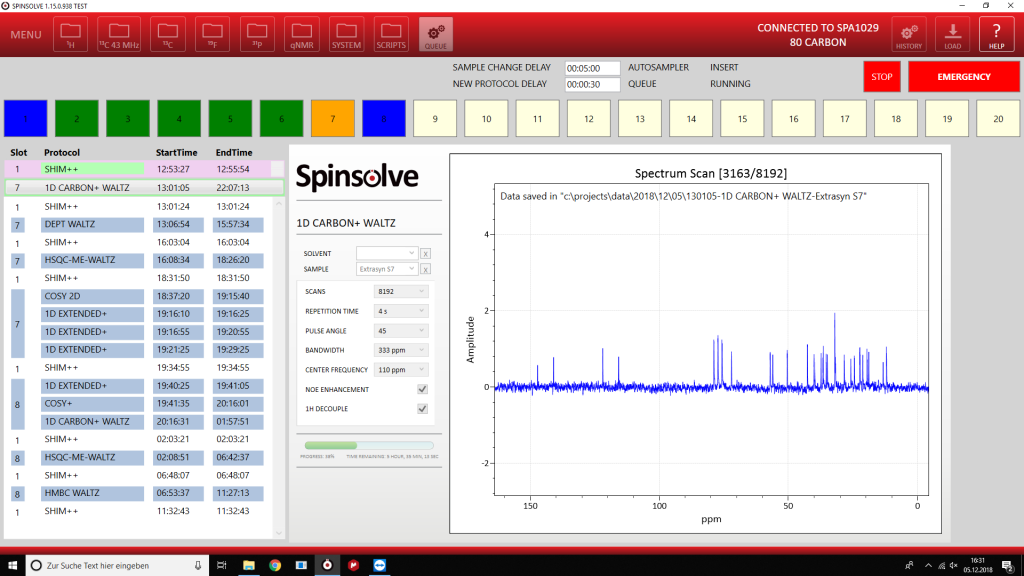 The software quickly shows visually which sample slots are ready to run,  completed, or empty. NMR spectra are displayed for the full history of acquisitions, and for the currently running sample.  All protocols available in the software can be queued and all parameters normally available can be individually adjusted and configured.
The autosampler uses a rotating carousel and mechanical arm to introduce and remove samples from the spectrometer.  The mechanism has proven to be incredibly robust and stable and we now have many thousands of hours of operation and tens of thousands of sample exchanges without any issues at all.
If you are interested in learning more about this latest benchtop NMR innovation from Magritek please contact us now.  A brochure is available for download by clicking here: Autosampler Spinsolve Magritek
If you have any questions or you wish to learn more, please contact us here.